Dale E. Hamilton
Published 11:17 am Thursday, June 15, 2023

Dale E. Hamilton, age 90, of Faribault died on June 11, 2023 at Milestone Senior Living, Faribault.
Memorial services will be held at Our Savior's Lutheran Church, Faribault on Tuesday, June 20, 2023 at 10:30 a.m. with the Reverend Jeff Sandgren officiating. Interment will be at Maple Lawn Cemetery, Faribault. Military rites will be provided by the Rice County Central Veterans.
Visitation will be held at the church one hour prior to the services on Tuesday.
Dale E. Hamilton, the son of Mark and Emelia Hamilton, was born in 1932 in Austin, MN. He graduated from Austin High School in 1951. Dale was very athletic and excelled in both football and basketball. He was honored to be inducted into the Austin High School Hall of Fame in 2013. Following High School, Dale enlisted in the Army and served in the Korean War.
Dale and Mary Lou were married in Austin, MN in 1957. They were blessed with a long and happy marriage.
Dale earned his B.S. degree in Industrial Education and a M.S. degree in Educational Administration from Mankato State University.
Before entering the educational field, Dale worked for Minneapolis based Advance Machines as an engineering draftsman. Dale began his career in education teaching drafting and blueprint reading before becoming the Director of the Vocational Technical Institute of Faribault. Dale went on to become the Director of Personnel and Administrative Services for the Faribault Public Schools and retired from the Osseo Public Schools where he was the Coordinator of the Management Support Systems, buildings and grounds as well as custodial, food service, transportation and the purchasing department.
Dale cherished his family and loved taking family camping trips around the United States. He especially loved visits from his grandchildren and great-grandchildren.
Volunteering was important to Dale. He was involved in Boy Scouts, a member of American Legion Post #43 of Faribault, President of Rotary, taught English as a second language and involved in his church throughout the years. Dale started hunting arrowheads at an early age and continued into retirement. He donated his arrowhead collection to the Rice County Historical Society.
Dale is survived by his wife, Mary Lou; children, Paul (Sandy) Hamilton, Jane (Steve) Cross, Sarah (Dave) Stensrud and Eric (Kim) Hamilton; grandchildren, Jeff, Lauren, Jacob, Adam, Stacie, Alisha, Tyler, Lauren, Aubrey and Emma; great-grandchildren, Jude, Avery, Keagen, Gideon, William, Carter, Everly, Nora, Everett, Isla, Sarah, Lena and Lilah.
He is preceded in death by his parents, his brother, Laurel, his sisters, Dorothy and Pearl, great-granddaughter, Grace Elizabeth and grandson, Ryan.
In lieu of flowers, memorial gifts may be directed to Ruth's House in Faribault or Our Savior's Lutheran Church, Faribault.
Arrangements are being completed by Boldt Funeral Home, Faribault.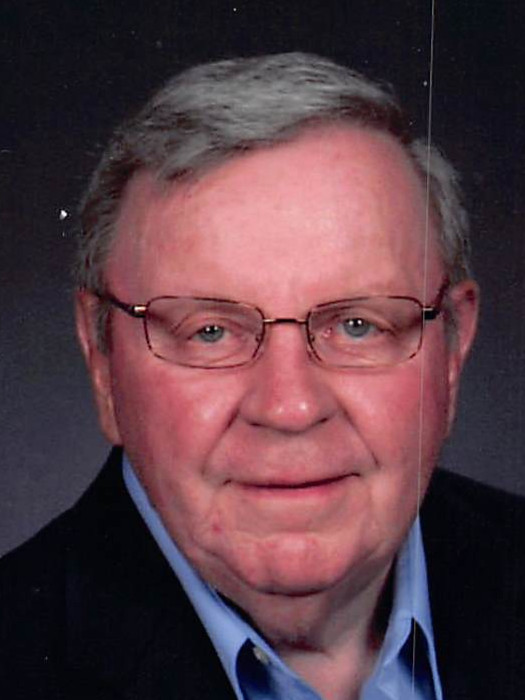 More NO PAYWALL