Dallas Davis
Published 9:35 am Friday, June 9, 2023

Dallas Adrienne Davis, 91, passed away on May 29, 2023. She was born on February 21, 1932, to Donald and Helen (Arnes) Meighan in Austin, MN.
Dallas grew up in Austin and after graduation from High School worked for the Chamber of Commerce in Austin. One day the Manager of her department who oversaw the Annual Austin Parade, asked her if she would consider becoming the first SPAM Queen to represent their largest employer, Hormel. If you know Dallas, you know she never turned down anything that sounded like fun and so she became Hormel's and the City of Austin's first SPAM Queen.
A year or so later, in the middle of Winter, Dallas was presented with another opportunity to become a racecar driver. This wasn't any ordinary racetrack however, because this track was going to be on ice! Dallas' first and only attempt at racecar driving ended after making it around the track only a few times before the car slid on the ice into some hay bales and the car was unable to continue.
Eventually, Dallas decided she wanted a different life and a different place to experience it and planned a trip to Florida. A few years later she met the love of her life, Spero Davis, and agreed to marry him on November 21, 1957.
Dallas and Spero decided to move back to Spero's hometown of Worcester, Massachusetts, and it was there that they started their family. Adrienne and Chip were both born in MA. Three years later Dallas and Spero decided to pursue other endeavors and moved the family to Colorado where they welcomed their third child, George.
A little over a year after moving to CO, Spero found an opportunity to manage a large family-owned restaurant in the State of Kansas. So, the family moved there where they resided for about 10 years. It was in KS that their fourth and last child, Jon, was born.
It was in 1974, that an even better opportunity came to the Davis' again in the Restaurant industry and so they decided to pursue it and moved to Iowa.
A few years after moving and raising their children, Dallas decided to reinvent herself and took on the management position of a mall food-court shop called the Orange Bowl in the Valley West Mall. Many of the Davis' and their friends worked for Dallas over the years as the manager. Many years later Dallas decided to pursue a sales position in a Men's Clothing Store also in the mall.
After numerous years of working in the mall, Dallas decided it was time to work from home on another passion of hers, writing short stories and novels. To date she has written two Books and numerous short stories some of which can be purchased on Amazon!
She is survived by her children; Adrienne (Robert) Marvin, Carl "Chip" (Dianne) Davis, George (Marty Harter) Davis, Jon (Lisa) Davis; her sister Luann Leonard; 6 grandchildren, 4 step-grandchildren, 7 step-great-grandchildren; and numerous nephews, nieces, cousins, and other extended family.
A celebration of life will be held on Saturday, June 17th from 11:00 am-1:00 pm where food will be served at the Grimes Senior Community Center, 410 SE Main St., Grimes, Iowa. A service will be held at 12:30 pm.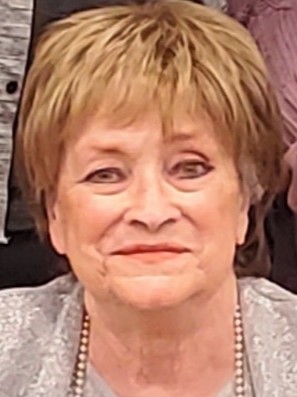 More NO PAYWALL